Waste vs Good use
WASTE VS GOOD USE. MANAGEMENT OF FOOD RESOURCES
How much food is thrown away every day? Food waste is a phenomenon in all phases of the food cycle, before it arrives in shops and after we buy or eat it. There are countless, simple ways of avoiding food waste. In the home, it is all about getting organised and planning before you shop. Both in the home and elsewhere, thinking about how we eat, committing to consumption options that promote sustainable management and pursuing policies and dynamics that do not waste resources. Making good use of food is a sustainable option in every respect.
Activities description: Talks will focus on providing information about ongoing initiatives to prevent food waste and create community networks to make good use of food. It will also be possible to experiment with workshops and meals, demonstrating how making good use of food, in addition to being sustainable, can be tasty and healthy. Discovering and getting to try first-hand what you can do, and what is already being done to save and waste less food and eat more consciously.
Imatge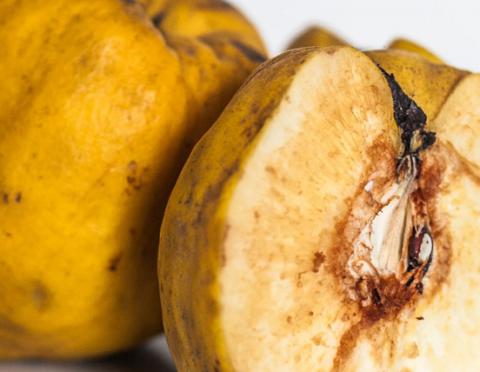 Malbaratament vs Aprofitament
The start off the week will be a chorus, musical, and participative. Having their say will be the real heroes of sustainable food, those involved in the food cycle: the fishermen, drivers, chefs, farmers, ranchers, market vendors. The speech will be intertwined with the large mechanical orchestra of Cabo San Roque, distributed in the form of a sound mural in front of the City Hall, along with the active participation of the public, in a collective musical creation composed especially for the occasion. A show that highlights all the participants behind the food supply network and gives them a voice.

Scenography and musical composition: Cabo San Roque
Stage direction and coordination: Edi Pou
Idea and concept: Virginia Angulo / Martín Garber

 

 

October 16th - 10.00 H / 11.00 H / 12.00 h / 13.00 H

At the edible crockery workshop, children will create their own seasonal spoons, bowls and glasses using domestic technologies, with fruit and vegetables as their materials.
The aim is to offer children and parents a fun, creative activity that involves healthy food.
At the workshop, the children explore the shapes, textures, colours, aromas and tastes of the vegetables, learning concepts such as seasonal produce, location, ecology and properties of the fruit and vegetables. At the same time, the workshop fosters the introduction of these foodstuffs in their daily diets.

Presentation of the guide that provides readers with ideas, examples and lines of action for initiating better food-use actions in the city's neighbourhoods, either in the form of food networks, better food use meals or other formats.
Guide authors: Espai Ambiental Cooperativa and Associació Cuchara. Published by Barcelona City Council.

Presentation of the Pont Alimentari [Food Bridge] project, promoted by Rezero and the Resources Bank Foundation since 2015, with the aim of reducing food waste in the retail, catering and restaurant food-distribution sector, creating a network for interaction and better food use among donor companies and recipient organisations supporting vulnerable groups.

The mission of the NGO Nutrition Without Borders is to contribute to reducing nutrition inequalities throughout the world, in accordance with human rights. They act from the perspective of cooperation, training and empowerment, promoting the balanced use of the world's food resources and solidarity amongst peoples of all nations, in line with the 2030 Sustainable Development Goals.

At Nutrition Without Borders, we are aware of the economic crisis which is affecting some sectors of the population, a factor that increases vulnerability and leads to poverty and social exclusion.
 
"Sharing food" is an initiative for making the best use of food resources and networking to help prevent food waste and reduce the impact of poverty in the Barcelona Metropolitan Area. The project aims to protect the universal right to food for Barcelona citizens at risk of social exclusion, while also cutting down on food waste and helping reduce the city's ecological footprint to favour the planet.

What foods are naturally available in each season? How can we maintain a varied, healthy and sustainable diet? This master class guides participants towards sustainable, local and seasonal food. During the session, we will see various strategies for healthy cooking and seasonal food conservation, so we can enjoy them all year round and get the most out of them.
The master class also shares practical ideas for conserving, storing and cooking the food, sharing explanations about the social and environmental importance of our food habits with the audience. Gaining a culture of better food use and providing specific tools for getting the most out of food products. Advice is given on how to eat a complete, balanced diet without dying in the process. Where should we store carrots? What do we do with so many tomatoes? What we can do with summer fruit? If you would like to hear some practical, everyday advice that is fun and visual, don't miss this class!

 

A free, best-use meal to raise people's awareness about the value of food, preventing food waste and making the best use of food. 200 menus will be served, made using recovered food and a plenty of creativity! Parc de la Barceloneta will become an amplifier for the people and projects that work towards reducing food waste, making the most of food and achieving zero waste. The recovered food is the star of the show! The other ingredient: volunteers. The kitchen will be humming thanks to a team of volunteers who make it possible to recover surplus food, cook and serve the dishes. The selection, cleaning and preparation of all the recovered food is carried out in a fun, relaxed atmosphere. Everyone is welcome! On the same day, we will also be offering recovered food that hasn't been used by the kitchen, at an "adoption stall", as a donation and act of joint responsibility towards the value of the product.

We hereby inform you that we cannot guarantee that the meals served during this event are free of substances that may cause some type of allergy or food intolerance.

Relationships of power within the agri-food system and their impact on public policies

For over a decade the loss of food sovereignty has been recognised as a key factor in the impoverishment of the people. This basically affects people living in rural environments, but there is an increasing amount of protest in cities, due to a loss of control and decision-making in terms of what we eat every day.

Due to the situation created by the Covid-19 pandemic, we have become even more aware of the
current food system's inability to respond to the general public's needs, especially in sectors of society with pre-existing inequalities.
All of these conditioning factors of poor diet, together with advertising and labelling, generate health problems in an increasingly large proportion of society.

In response to this, alternative initiatives to food banks have arisen in many cities, with a transformative focus on these social inequalities. Likewise, there is a clear need for institutions to include public policies that guarantee access to this human right.

From the perspective provided by food sovereignty, we aim to tackle the capacity and decision-making processes which determine what is produced, where it is produced, how
it is produced and on what scale, as well as how these social inequalities are created.

 

Presentation of Repensa el que menges (Rethink What You Eat), a guide for the sustainability of formal and non-formal educational practices in the promotion of the right to food through the service learning methodology.

Teatre del CCCB, Jardí dels Tarongers, Plaça del Rei, Parc de la Barceloneta

A unique musical group, the Vegetable Orchestra, plays instruments made from fresh vegetables. The use of various vegetable instruments makes for a unique musical and aesthetic universe. The Vegetable Orchestra covers the most diverse musical styles, combining genres from electronic music to jazz. The newly created instruments determine the resulting sound. A Vegetable Orchestra concert appeals to all five senses.

At the improshow we play with knowledge about food, sustainability and the climate emergency. We'll be improvising everyday situations connected with sustainable food and local organisations, through humour and based on audience suggestions.
An innovative experience in which the audience will become the authors of stories that are surprising, exciting and fun.

 

October 20th - 22.00 H (variable according to betevé programming)

Amazing, but true: from the farm to the dining table, more than half of the food is thrown away and much of that food never reaches consumers. Why are these increasingly large amounts of food being destroyed? In this documentary we will look for explanations for this waste.

This activity is part of the Betevé documentary film series that includes the films Fermentación espontánea, Taste the waste, Food for change and Il mare piange.

Televised cooking workshop

A chef and an expert in better food use provide advice and useful tips for making the best use of food in cooking. Using the preparation of various recipes as a common thread, the programme introduces concepts that show the importance of sustainable, healthy food and ideas that help to prevent food waste, through everyday consumer and cooking habits.