Eating well
Note for screen reader users. This gallery shows two elements simultaneously, which can be images or videos. Use the controls to show the previous or the next element.
Food is a basic, universal requirement in all areas of our lives. As well as being a biological necessity and a fundamental right, it is a highly important economic issue, it represents a daily source of enjoyment and pleasure, and it is used for ritual celebrations and everyday get-togethers in all cultures. It is also an element that underpins and reproduces social inequalities on a local and global scale. For these reasons, and as demonstrated by various historical episodes, food holds huge potential for catalysing profound social change.
The food we eat has an impact on our well-being, on our health and on our planet. Did you know that six out of ten diseases are linked to food? Or that food production accounts for between a quarter and a third of greenhouse gas emissions? Or that increasing the amount of plant-based foods in your diet is one of the most powerful individual actions you can take to combat the climate emergency?
For the sake of our health and the planet's ecological sustainability, a transition towards sustainable food must be made. This can be achieved if, in the coming decades, we double our consumption of healthy, sustainable foods, such as fruit, vegetables, legumes, nuts and seeds, while prioritising local, ecological production. It will also be necessary to significantly reduce our consumption of added sugars and saturated fats, as well as animal protein – especially red meat – while prioritising meat that comes from extensive organic livestock farming.
The transition towards sustainable, healthy food also involves being aware of the origins of the food we eat and how it was produced. Therefore, consuming foods produced with fewer toxic agricultural chemicals and closer to home is fundamental. As far as possible, it is important to prioritise local, agroecological production, with fresh, seasonal products, and buy from municipal markets, local shops, consumer cooperatives and farmers' markets.
The right to sustainable food
It is essential that we guarantee the right to decent food on a global scale and combat food insecurity and poverty. Barcelona is working to guarantee the right to food, especially within the framework of the Network for the Right to Food and the Alimenta programme, launched by Barcelona City Council's Area of Social Rights as an umbrella for the city's existing initiatives in this field. What are we working on?
Guaranteeing access to quality food that fulfils energy and nutritional needs. It is therefore essential to include fresh, seasonal, local, organic and agroecological food as much as possible when designing food initiatives. 
Obesity affects around 13% of children aged from 8 to 9. Obesity rates are higher in schools in underprivileged neighbourhoods and in districts where socio-economic indicators are below the city average. It is also more common among young children who eat alone and who do not have school dinners, or those who eat while watching screens.
Barcelona's sustainable school canteens are a clear example of how to guarantee and democratise sustainable food from childhood, while overcoming socio-economic differences. 
 
Supporting community projects based on equality and reciprocity, with no distinction based on socio-economic status. These include community initiatives like community kitchens, shops and consumer cooperatives created from the experience of people in situations of vulnerability, where they are the protagonists and take part in decision-making. 
Offering support to organisations that provide an immediate, urgent response to situations where there is a lack of access to food, by distributing excess food or donations among vulnerable groups.
Encouraging inclusion and personal and social autonomy, making sure people can choose what food they buy and where. For this reason, progress needs to be made towards a model based on guaranteed income, and food aid initiatives must be reserved for exceptional situations. It is important to avoid solving the food poverty issue exclusively through the donation of excess food that would have been wasted; the leftovers in an inefficient system must be managed by everyone, not just redirected to the most vulnerable groups. 
Sustainable food advice
What can you do in your school or in your organisation to make your food more sustainable?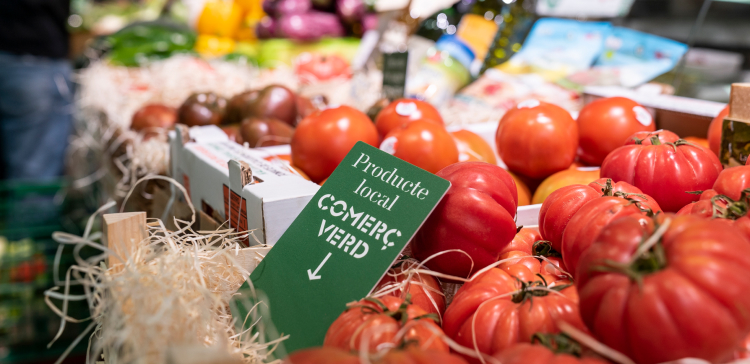 The sustainable food test
Is what I eat healthy? Who made what I'm eating? How much meat should I eat per week? How many bags of plastic food packaging do I throw out each week? Take the sustainable food test and learn how the way you eat can change the world! 
Where to find sustainable food
Municipal markets, local shops, sustainable restaurants, consumer cooperatives, farmers' markets…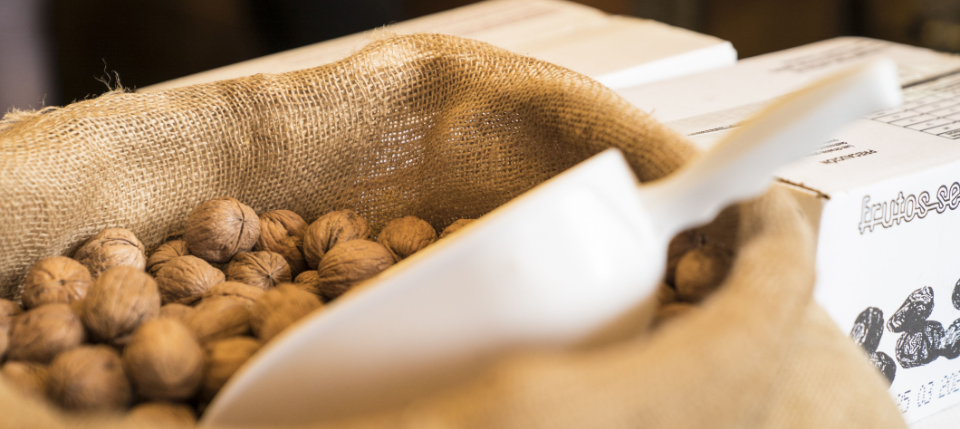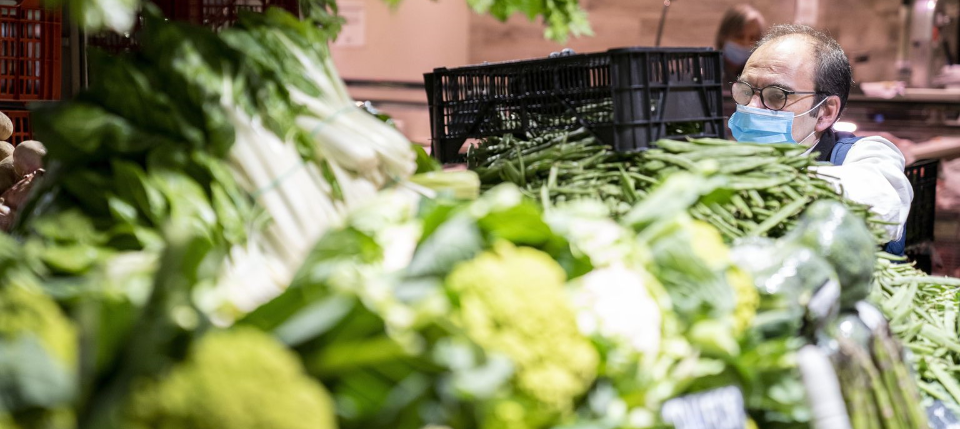 Seasonal Menus
Barcelona City Council and a team of various professionals linked to the world of food, restaurants and design, among other sectors, have created the Seasonal Menus: a series of gastronomic proposals that incorporate sustainable food principles and include indicators and culinary techniques to guide restaurants towards offering a sustainable, healthy, seasonal menu.