Foodback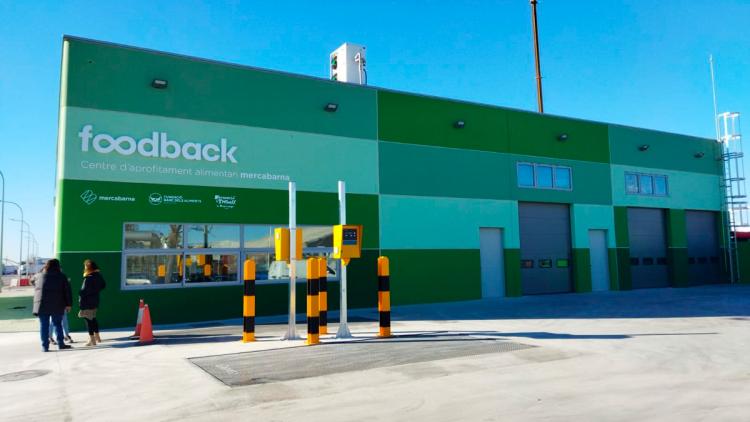 Foodback is a pioneering circular-bioeconomy project aimed at increasing our use of surplus fruit and vegetables that are suitable for consumption. This food reuse centre based in Mercabarna meets one of the strategic goals of Barcelona's Sustainable Food Strategy for 2030: the fight againstfood waste.
The project seeks to have a high social and environmental impact, reducing greenhouse gas emissions arising from food waste, driving the circular economy, providing job placement opportunities, and encouraging the provision of food-related assistance for people with disabilities. Foodback has the following aims:

To encourage food reuse and the reduction of organic vegetable waste.
o professionalise triage work to fight against food waste and encourage vocational integration.
To ensure that recovered food is distributed to vulnerable people through collaborating social entities.
To ensure food security and the traceability of food surplus management (from receipt to distribution).
To help achieve the 2030 Agenda's Sustainable Development Goals.

This 900 m2 facility has a key role in the management of organic matter at Mercabarna, as businesses operating in this wholesale market bring their surplus fruit and vegetables to it so they can be used rather than discarded. Once it has received the fruit and vegetables that cannot be sold, it sorts them, and the items in the best condition are distributed to social entities all over Catalonia so they can be given to those who need them the most. A variety of initiatives to reuse the fruit and vegetables that have failed the first screening and turn them into consumer products, such as jam and broth, are also being launched in parallel to this.

Foodback is run by Mercabarna together with the Banc dels Aliments Foundation and Formación i Treball Empresa d'Inserció SLU, with the collaboration of Assocome (Association of Businesses of Mercabarna), Càritas Diocesana de Barcelona, ​​Creu Roja de Catalonia, the "la Caixa" Foundation, Barcelona City Council's Alimenta project, and the Regional Ministry for Climate Action, Food and Rural Action of the Generalitat de Catalunya.