Agròpolis
Note for screen reader users. This gallery shows two elements simultaneously, which can be images or videos. Use the controls to show the previous or the next element.
What is Agròpolis?
A public-community space, launched by Barcelona City Council, 
... for dialogue, work and action, 
... between civil society, the economic fabric, universities and the municipal public authority, 
... which share the goal of collaborating to transform Barcelona's food system through the values of food sovereignty and agroecology.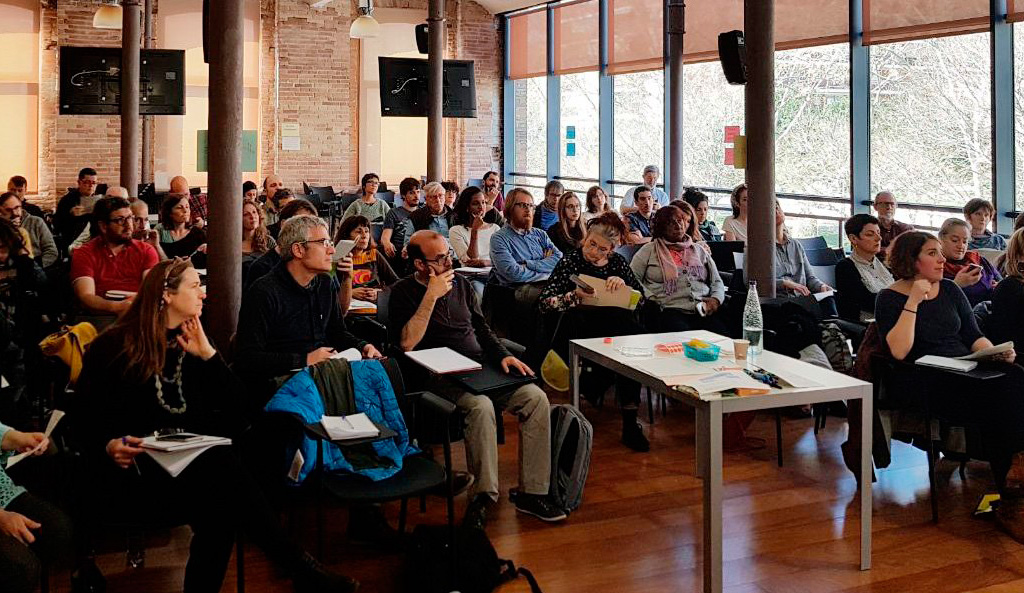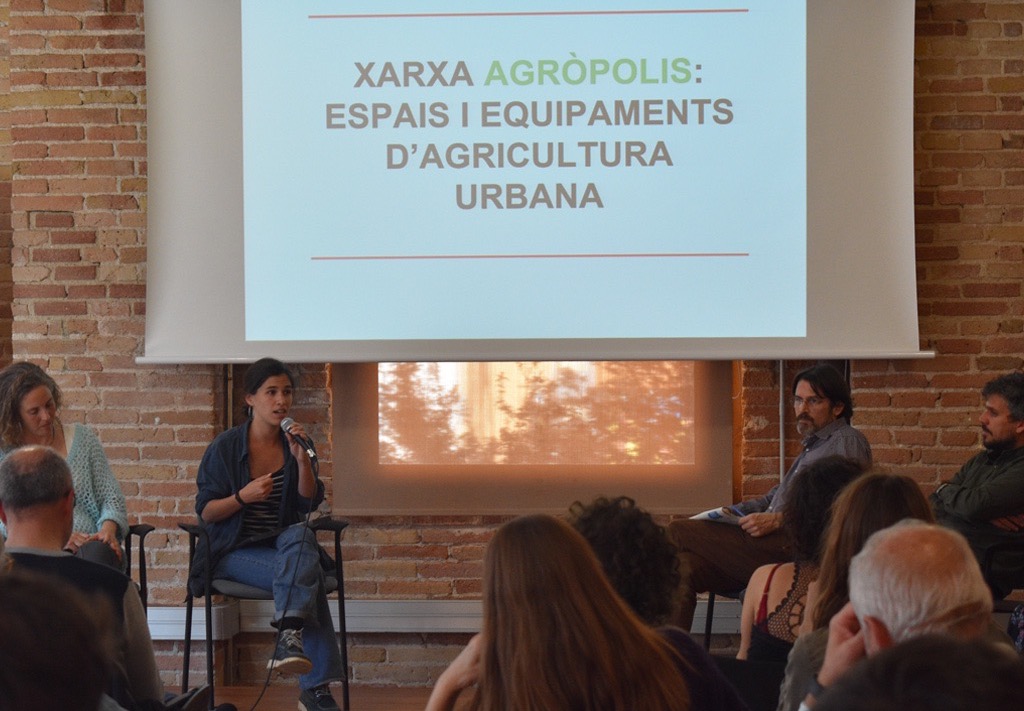 What unites us?
Our aim to transform Barcelona's food system through food sovereignty and agroecology.
Food sovereignty:
"We understand food sovereignty as theright of peoples to determine the agricultural and food policies that affect them: their right to access land and natural resources, feed themselves safely and healthily with GM-free food and to protect and regulate domestic agricultural production and trade with the aim of achieving sustainable development and food safety.
What we do
We join forces to meet the challenges of the city's food system, from the following three spaces: 
political space, for proposing, checking and influencing public policies on sustainable food 
co-creation space for projects and initiatives relating to the development of an agri-food system moving towards food sovereignty
meeting space for establishing connections and improving coordination between various players and fields of work relating to food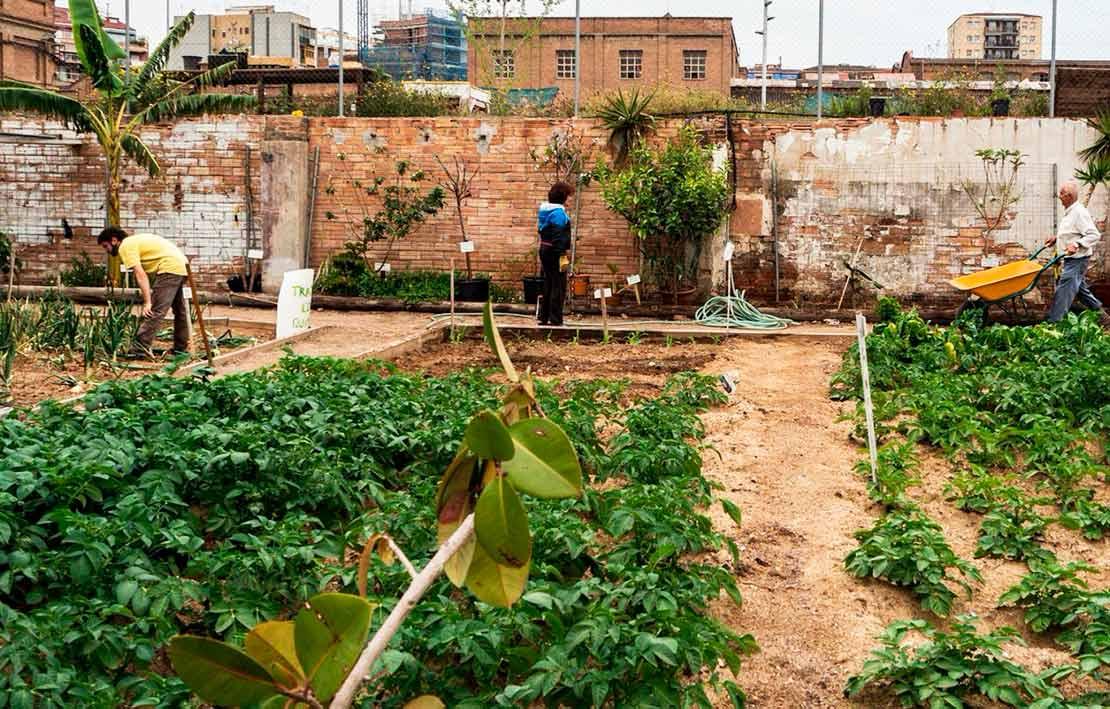 Lines of work
It was the decision of the Agròpolis plenary to link its lines of work with the challenges described in the Barcelona 2030 Sustainable Food Strategy.
From the first nine challenges detected, we selected 5 to develop from Agròpolis. They are as follows:
Increase the production and sale of agro-ecological and local foods and their distribution in short circuits
Protect and recover urban and peri-urban productive spaces
Promote and defend universal access to healthy and sustainable diets for all
Promote food cultural change
Balance power within the food chain and foster fair relations
How you can take part
Step 1 - By meeting five criteria. 
Having a connection with the Barcelona food system (regardless of your location). 
Sharing the aim to transform it into a fairer, healthier, more sustainable and more sufficient model. 
Within the framework of agroecology and food sovereignty.
Expressing the will to take part in Agròpolis-derived spaces and processes.
In representing a project, collective, association or enterprise working to transform the food system (if you wish to take part in the space on an individual basis, you will need to contact agropolis@bcn.cat).
 
Step 2 - By filling in the registration form at this link.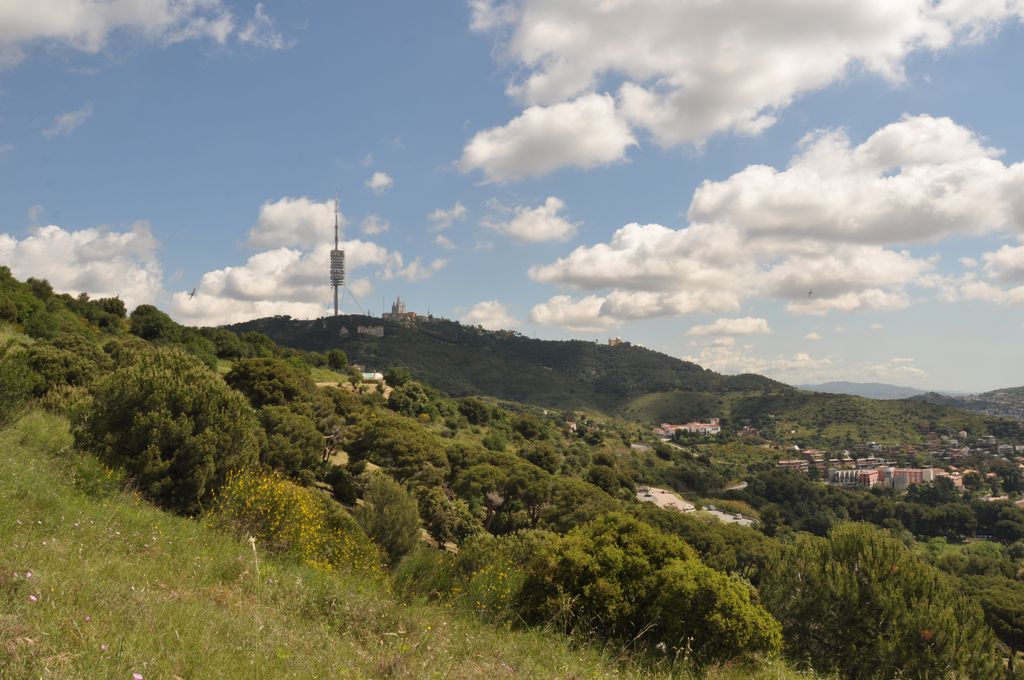 Join Agròpolis!
Want to take part?
If you are a group, organisation, business or entity working in sustainable food, agro-ecology, urban agriculture and food sovereignty in Barcelona or its metropolitan area, are you going to join in with this initiative?