Local Food Exchange Centre: Terra Pagesa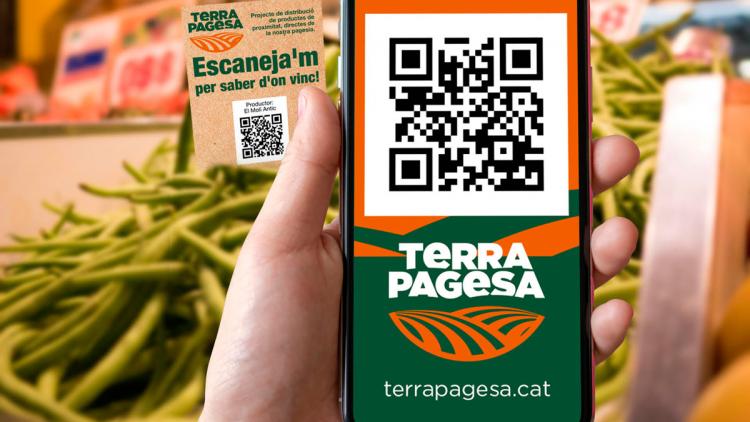 The Local Agro-food Exchange Centre Local Agro-food Exchange Centre (CIAP),under the trade name Terra Pagesa, is a project organised in collaboration with the Unió de Pagesos, the largest agricultural organisation operating in rural Catalonia. As its name suggests, the CIAP is a commercial and logistics centre that facilitates the distribution of local products between farmers and the small shops and municipal markets located in Mercabarna. This innovative centre facilitates this trading relationship without the need for producers to be present in person - one of the main obstacles for most - thanks to an online platform, and it also generates logistical and transport facilities for the producers who use it.
One of the most important elements of the CIAP is product traceability, and for this reason innovative methods will be used, such as thermal printing for labelling or QR codes with information about the producer and the product.
The CIAP will provide farmers with a space where they can sell organic, local and seasonal foods without the intervention of intermediaries. It mainly targets small shops and stallholders in municipal markets, and will allow them to sell their products at affordable prices.