Imatge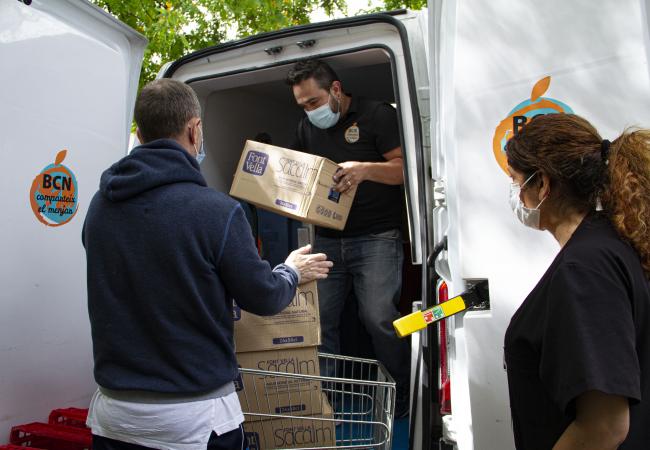 Project: "Sharing food"
October 16th - 12.00 H
On-site with maximum capacity
The mission of the NGO Nutrition Without Borders is to contribute to reducing nutrition inequalities throughout the world, in accordance with human rights. They act from the perspective of cooperation, training and empowerment, promoting the balanced use of the world's food resources and solidarity amongst peoples of all nations, in line with the 2030 Sustainable Development Goals.
At Nutrition Without Borders, we are aware of the economic crisis which is affecting some sectors of the population, a factor that increases vulnerability and leads to poverty and social exclusion.
 
"Sharing food" is an initiative for making the best use of food resources and networking to help prevent food waste and reduce the impact of poverty in the Barcelona Metropolitan Area. The project aims to protect the universal right to food for Barcelona citizens at risk of social exclusion, while also cutting down on food waste and helping reduce the city's ecological footprint to favour the planet.