Imatge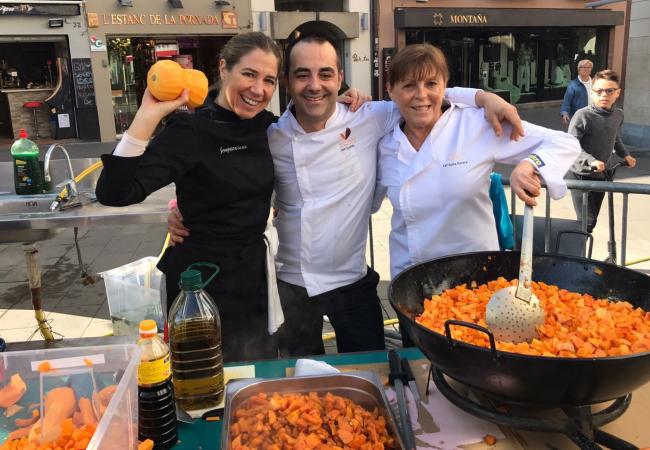 Culinary experience: recovering the value of food products
October 16 - 14.00 H
On-site, with prior booking.
A free, best-use meal to raise people's awareness about the value of food, preventing food waste and making the best use of food. 200 menus will be served, made using recovered food and a plenty of creativity! Parc de la Barceloneta will become an amplifier for the people and projects that work towards reducing food waste, making the most of food and achieving zero waste. The recovered food is the star of the show! The other ingredient: volunteers. The kitchen will be humming thanks to a team of volunteers who make it possible to recover surplus food, cook and serve the dishes. The selection, cleaning and preparation of all the recovered food is carried out in a fun, relaxed atmosphere. Everyone is welcome! On the same day, we will also be offering recovered food that hasn't been used by the kitchen, at an "adoption stall", as a donation and act of joint responsibility towards the value of the product.
We hereby inform you that we cannot guarantee that the meals served during this event are free of substances that may cause some type of allergy or food intolerance.
Other collaborating entities: