Food waste and recycling
Note for screen reader users. This gallery shows two elements simultaneously, which can be images or videos. Use the controls to show the previous or the next element.
 According to the Catalan Waste Agency (ARC), we each generate 35 kilos of food waste per year, and in Catalonia, 58% of food waste takes place in homes, 16% in supermarkets, 12% in bars and restaurants, 9% in retail trade, 4% in institutional catering and restaurant services, and just 1% in municipal markets. These figures clearly need to be reduced.
What impact does this amount of wasted food have on the environment?
The 262,471 tonnes of food wasted in 2010 in Catalonia is equivalent to 20% of all of its useful agricultural surface area (Catalan Waste Agency, 2012).
The emissions generated by this wasted food (from production to management) include 520,700 tonnes of CO2, the equivalent of the emissions from around 20,300 cars throughout their useful life (ARC, 2012).
Food production generates ammonia emissions, which affect air quality, and leads to nitrogen leaching, which affects the quality of fresh water (Food System Diagnosis, Climate Plan 2017).
Food waste accounts for between 8% and 10% of greenhouse gas emissions. 
Raising awareness of and educating people about this serious problem is the first step towards reducing waste. We need to remember the value of food and realise that leftovers are a resource, not waste. Therefore, separating at the origin and reusing, two of the city of Barcelona's goals, will directly reduce methane emissions. 
Waste occurs in all processes in the food supply chain, from agriculture to consumption. We are all responsible for it.
Those in the business and social sphere must bear in mind the Law against food waste, which requires restaurants to allow diners to take away in a container any food they do not finish, encourages food businesses to incentivise the sale of products with an upcoming expiry date, states that non-edible leftovers must be used for other purposes, and includes regulations for gleaning.
In the domestic sphere, we must stay aware of the problem, inform others about it, talk about it, and think about it when shopping and cooking. Writing a shopping list, calculating portions, looking for recipes to reuse leftovers and composting are all excellent ways of avoiding throwing away food.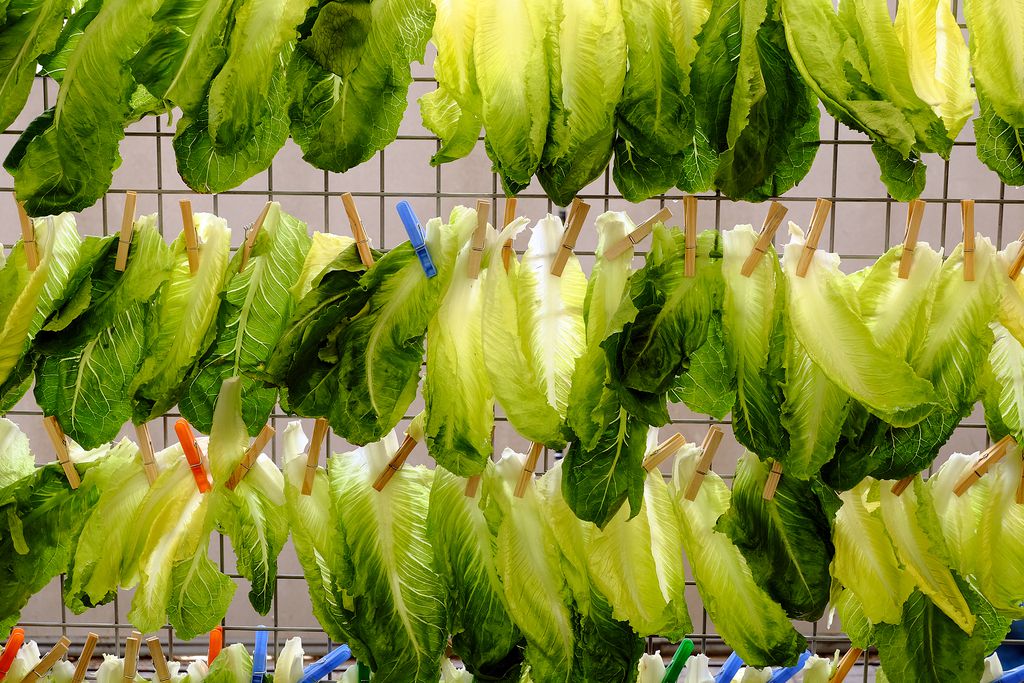 The best waste is that which isn't generated in the first place. This is the key principle behind the Zero Waste Strategy, adopted by Barcelona City Council in 2016. By reducing the amount of waste produced, reusing products and recycling waste efficiently, it aims to improve the quality of recycled products and, more specifically, organic matter. With this project, Barcelona is aiming to reach a level of selective collection of close to 60%, in line with the requirements of both the European Union and the Catalonia Waste Management Plan. As at 2020, the city as a whole has a selective waste collection level of around 36%.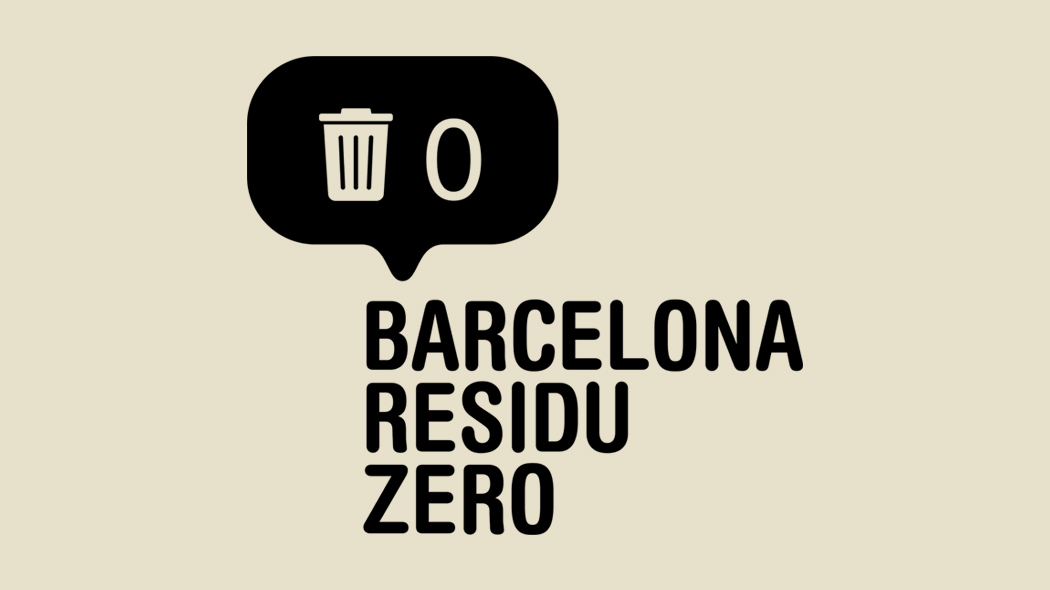 Plastic pollution is a worldwide problem. According to a report published by the NGO WWF, the Mediterranean region is the fourth biggest producer of plastic in the world. In total, it generates some 24 million pieces of plastic waste every year, and the equivalent of 33,800 water bottles are thrown into the sea every minute. Furthermore, the UN has warned that only 9% of the world's plastic gets recycled. 42% of the plastic produced in the world is related to product packaging, and around half of this is for food.
The figures are alarming, and to reduce them, the public authorities and citizens need to make a joint effort. In November 2019, Barcelona City Council set up the Zero Plastic Forum, made up of private and public stakeholders, designed to create voluntary agreements and implement administrative measures and incentives, with a view to eradicating single-use plastic in the city.
In terms of weight, our everyday waste contains 40% organic matter (food leftovers or plant waste).
Rather than waste, this matter is a valuable resource, as it can be turned into a natural fertiliser, compost, and used in our allotments, gardens and plants.
By composting, we reduce the waste taken to landfill or incinerators, thus reducing the environmental problems associated with this waste treatment. Therefore, composting makes the most of organic matter and brings us closer to a circular economy.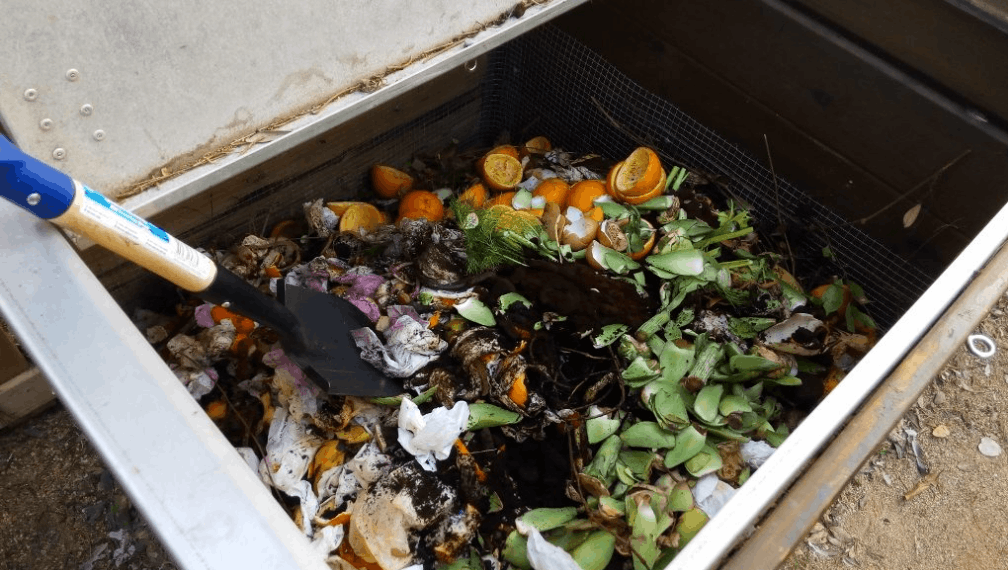 In Barcelona, compost can be made in four different ways
Municipal composting
In Barcelona, organic waste is collected in brown containers to make compost and biogas, a source of energy used to produce electricity and heat, in the Zona Franca Ecoparc.
Community composting
There is also community composting, an alternative for making compost collectively in community and public spaces, thus reducing municipal waste and saving money. To take part, find the closest community composting point to your home, such as the ones in Barceloneta, Sagrada Família, and Vallcarca, as well as some Pla Buits spaces and municipal allotments, among other places. The compost generated is filtered manually and given back to the neighbourhood participants periodically.
Composting at work
You can also set up a compost space in your business, association, school or social organisation. This compost can be used for plants and allotments, thus helping to close the cycle of matter.