Imatge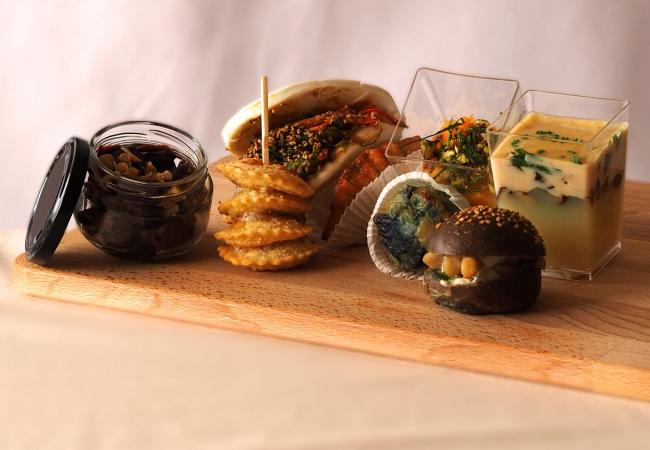 Tasting session: Journey in time through food
October 16th - 14.00 H
On-site with maximum capacity
This activity offers a culinary route that will take us to the past, present and future of food in Barcelona. It will be a guided tasting session for speaking about cultural exchanges, history, traditions, conceptions of sustainability over the course of time, food industrialisation and current trends. A session that will certainly amaze you, showing the contradictions not just in the food model but also in the discussions around today's food.
What will we be tasting?
Pepper wine
White wine flavoured with spices.
It contains ginger, rose water, clove, cinnamon and honey
Allergens: sulphides
Flat neulas
Medieval recipe for traditional Christmas desserts
Contains: flour, sugar, eggs, lard, cream, milk and salt
Allergens: egg, gluten, dairy products
Aubergine tart
Aubergine flan baked with cured cheese, raisins and spices.
Allergens: dairy products
Empedrat with cod
Catalan recipe with Icelandic cod and French beans, tomatoes, red and green peppers, onions and black olives.
Allergens: fish
Potato chips
Allergens: gluten
Yoghurt with pomegranate
Free-range yoghurt from the Olot area, with natural pomegranate
Allergens: dairy products
We would like to inform you that we are unable to guarantee that the food served at this event will be free of substances which may cause some type of food allergy or intolerance.
Entitats col·laboradores: