Imatge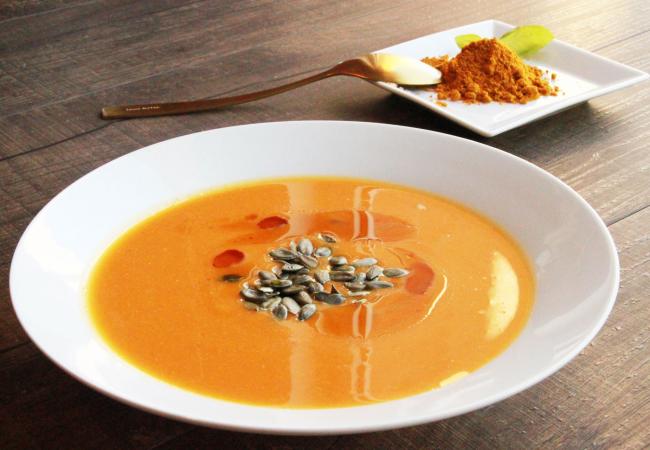 Televised cooking workshop
Food and health
October 19th - 18.00 H
Betevé broadcasting
How can you adapt sustainable food to healthy living?
Batch cooking consists in cooking for the whole family and investing a little time so you can make nutritious everyday meals, at home and for your lunch box.
BREAKFAST: habits as simple as a good glass of water, with sea water and lemon. Breakfasts such as shakes or smoothies, which you can warm up in winter. You will discover recipes such as rice pudding and pear, quality-bread sandwiches and an omelette made from organic eggs.
LUNCH: important notions on how to structure a dish with different groups of foods. A dish is not the same for a teenager as a middle-aged person. You can cook the same for all the family but put in what each person needs. You should always add vegetables in season, wholemeal carbohydrates, some raw vegetables, sprouted and fermented foods, etc. You will discover recipes such as baked pumpkin with curry; lentils cooked with adobo, sprouted ... and seeds; chickpeas with prawns; wholemeal rice with mushrooms; and lettuce head salad with carrot, olives and chopped chives. Wholemeal pasta with courgettes, mushrooms, squid with carrot and beetroot.
EVENING MEAL: an evening meal or supper should be light and eaten as early as possible. You will discover recipes such as pumpkin, sweet potato and oatmeal soup; vegetable pudding with carrot and broccoli; fish soup with noodles, and grilled fish in a sauce.