Ecological footprint
EVERYTHING WE EAT HAS AN IMPACT.
Each foodstuff that we eat needs resources (energy, materials), and generates waste (pollution, greenhouse gases and waste). Therefore, all foodstuffs involve a series of resources and processes (the environmental footprint) that must be valued, not wasted and consumed consciously. A large part of the environmental impact in relation to what we consume occurs before the product in question even reaches our hands. Eating is the end purpose, but not the start or end of the journey. It is simply one part of the process; in fact, it is the only phase in which we are aware of the importance of food to our survival and our personal pleasure and satisfaction. Before it reaches our table, it has been on a long journey: it is important we understand it and, if necessary, question it in order to make changes.
Activities description: Understanding the relationship between food and the climate emergency, learning to calculate the environmental footprint of food, learning about the conflicts linked to growing food through two roundtables and the screening of a documentary on positive practices for the planet are just a few of the planned activities.
Imatge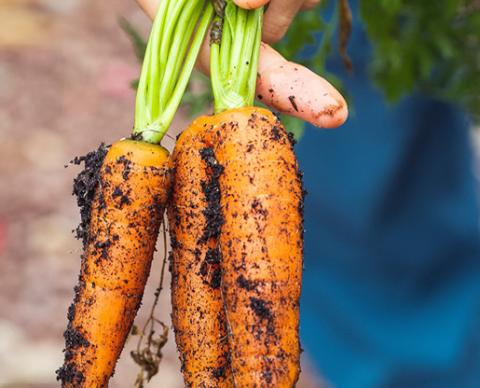 The start off the week will be a chorus, musical, and participative. Having their say will be the real heroes of sustainable food, those involved in the food cycle: the fishermen, drivers, chefs, farmers, ranchers, market vendors. The speech will be intertwined with the large mechanical orchestra of Cabo San Roque, distributed in the form of a sound mural in front of the City Hall, along with the active participation of the public, in a collective musical creation composed especially for the occasion. A show that highlights all the participants behind the food supply network and gives them a voice.

Scenography and musical composition: Cabo San Roque
Stage direction and coordination: Edi Pou
Idea and concept: Virginia Angulo / Martín Garber

 

 

Discussion on unsustainable fishing and its impact. What are the consequences of not fishing in our seas? We'll be meeting up to discuss the impact that international fishing agreements are having and the advantages to local fishing. We will also find out how West Africa's coastal populations are facing over-exploitation of their maritime resources and what local-fish initiatives we have in Barcelona.

Teatre del CCCB, Jardí dels Tarongers, Plaça del Rei, Parc de la Barceloneta

A unique musical group, the Vegetable Orchestra, plays instruments made from fresh vegetables. The use of various vegetable instruments makes for a unique musical and aesthetic universe. The Vegetable Orchestra covers the most diverse musical styles, combining genres from electronic music to jazz. The newly created instruments determine the resulting sound. A Vegetable Orchestra concert appeals to all five senses.

October 17th from 10.00 to 11.00 H and from 12.00 to 13.00 H

The building strikes a balance between technology and nature, making it an efficient and sustainable space.

Visit it to learn about the various environmental solutions it utilises, such as renewable energy generation, water conservation, biodiversity conservation and sustainable mobility, as it has earned a "Friend of the Bike" certificate and is the only refurbished building to have a Green Seal, among others.

October 17th - 11.00 H (Plaça del Rei) and October 23th - 10.00 H (Pl. de les Glòries Catalanes, next to the Disseny HUB Barcelona

Plaça del Rei, Plaça de les Glòries Catalanes, next to the Disseny HUB Barcelona

After receiving a brief introduction on climate change and its connection with our food system, everyone attending will be able to calculate the environmental footprint their food generates.

A workshop on low energy consumption cooking, to provide ideas and tips for cooking while using as little energy as possible. Tackling the problem in a practical way, we encourage reflection on better food-use cooking and healthy, sustainable food. The workshop aims to provide participants with viable tools for furthering their commitment to reducing the environmental impact of their food, opting for simple, but transformative, solutions. The workshop's objective, through various demonstrations as well as practical and theoretical advice, is to apply this in everyday life. It also fosters the culture of better food use and a complete, balanced diet. The workshop includes an explanation from an expert and the live preparation of various recipes.

Talk looking at all the most common stages of the life cycle of our food. From the farm to the table, we'll be pondering the carbon footprint of agriculture, packaging, logistics, cooking, organic waste etc. The overall goal is to provide information for deciding on food which has a lower impact in terms of greenhouse gas emissions. The session will also stress the contradictions in environmental communication for consumers.  

What are the impacts of our food system on our planet? How does this affect the peasantry, our territory and the communities of the global south? What role does the food industry play? What can we do as consumers? What is the role and situation of women, who have traditionally fed the world? On all these issues, we offer you an exciting dialogue with Vandana Shiva (Indian climate activist, graduate in physics, philosopher, ecologist, feminist and author of more than twenty books and 300 articles in the world's most prestigious scientific journals) and Esther Vivas ( activist, researcher in social movements and agricultural and food policies, degree in journalism and diploma in higher studies in sociology from the Autonomous University of Barcelona).

The current industrial agri-food system generates a series of environmental conflicts that are manifested through struggles and mobilisations in response to the impact this system has on the environment and society. These conflicts are mainly associated with the defence of environmental conditions or equal access and distribution of natural resources, often occurring in production and transit areas, and ultimately affecting the regions and communities where they happen. They often reveal conflicting interests, different development paradigms, and aspects related to involvement in decision-making.

The aim of this roundtable is to address some of the main current socio-environmental conflicts in Catalonia, arising from the food system, and to understand the causes and impacts both in Catalonia and the Global South, in order to make them visible, encourage dialogue and provide possible solutions or alternatives.

Recovering the earth's natural capacity to store carbon and sustain life could be one of the most effective ways to combat climate change.
Therefore, it is necessary to recompose all the stages of this complex framework, a task that many people are promoting through different initiatives around the world. This documentary shows us that the answers to environmental problems lie in nature, literally beneath our feet.

At the improshow we play with knowledge about food, sustainability and the climate emergency. We'll be improvising everyday situations connected with sustainable food and local organisations, through humour and based on audience suggestions.
An innovative experience in which the audience will become the authors of stories that are surprising, exciting and fun.

 

October 18th - 22.00 H (variable frequency programming betevé)

Our plate is our most powerful tool to fight global warming and protect the planet. Our diet currently plays a very significant role in the dangers that threaten our planet. But there is hope. Investigative journalist Benoît Bringer travels the world looking for men and women who are producing a new food model, one that is respectful of both humanity and nature. This documentary gives us hope and shows us how each of us can be an agent of change and develop recipes for an economically viable food transition.

This activity is part of the Betevé documentary film series that includes the films Fermentación espontánea, Taste the waste, Food for change and Il mare piange.