Imatge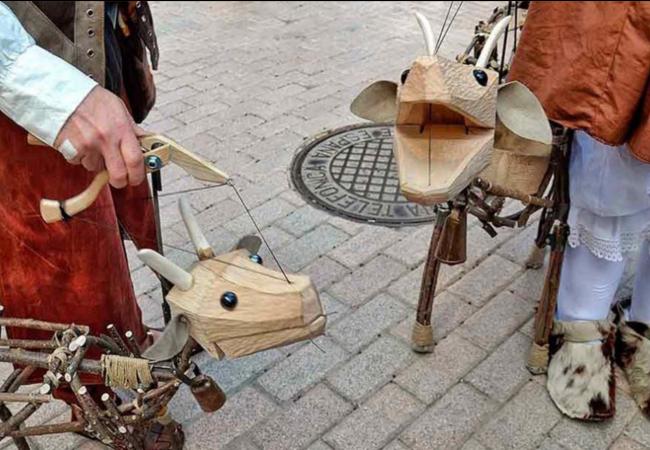 Transhumance
October 17th - 17.00 H
On-site with a reservation.
Transhumance is the seasonal migration of herds in search of pasture land wherever it may be depending on the time of year: pasture land in the mountains in summer and on the plain in winter.
And so are our shepherds, they lead the flock where the public is gathered to enjoy the street theatre. Shepherds, goats and our dog are the main characters. But maybe you will also end up being a protagonist. Do you know how to milk? And how do you do as a wolf?