Imatge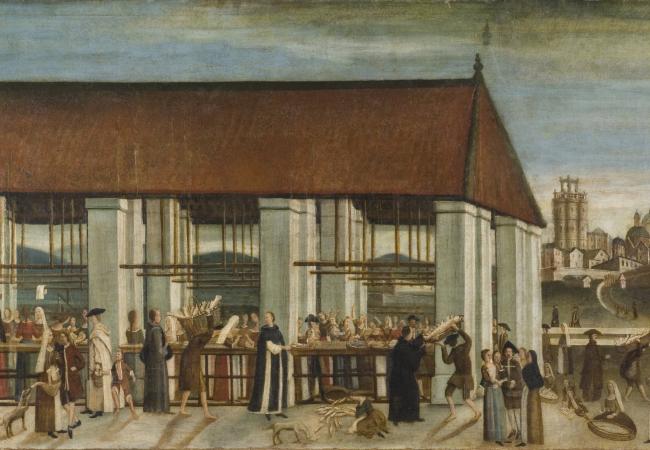 Temporary exhibition "Feeding Barcelona. City, supply and health"
October 15th - 24th
The exhibition, which is part of the museum itinerary, is subject to the health limitations and requirements observed by the museum in accordance with cultural facility regulations. Exhibition. Check here for schedules. More info about the exhibition here. 
Feeding the population has always been a concern for cities. It has been a decisive factor in their relationship with surrounding territories, in the centuries-long evolution of technologies for obtaining food produce and in the conditions under which men and women have been able to feed themselves and stay alive.
From the outset, one of the main tasks of the Consell de Cent, the Barcelona municipal institution created in 1249, was to guarantee food supplies and ensure food safety. Since then, the city's government has strived to guarantee good quality food supplies, because it has been directly responsible for them, provided support in doing so or has sought alternatives to the insufficient actions of other authorities.  
The municipal government's intervention continues today, with Mercabarna, Barcelona and the Western Mediterranean's great food store, and the city's network of municipal markets. This long history of decisive municipal involvement in the food supply chain is historically unique to Barcelona, with no similar situation in most other European cities.   
The exhibition is open from 15 October 2021 to 15 October 2022.