Imatge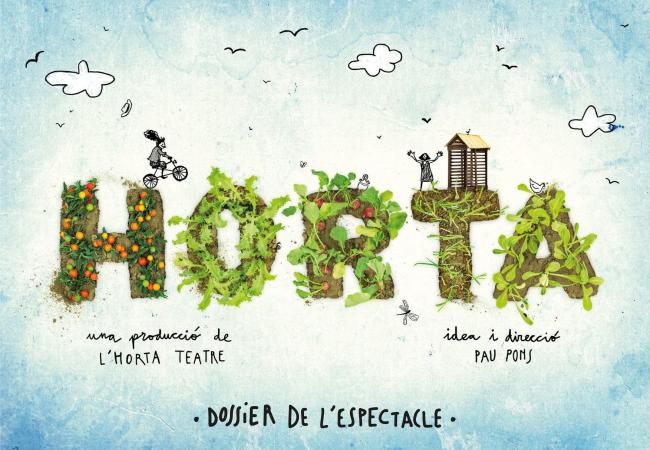 Horta (vegetable garden)
October 16th - 12.30 H and 17.00 H
On-site with prior reservation.
Horta is a show that recuperates values rooted in the earth and the most genuine ancestral customs, bringing them up to date and adapting them to the interests and knowledge of younger children. An itinerant journey through various transformed theatrical spaces in Horta, where the senses and the children are the protagonists: touching the earth, listening to and singing songs, discovering stories and old objects and smelling herbs.
Joana and Esther, the two stars of this story, have everything ready: this is the time to wake the earth up and start the cycle, as they were shown by their granddad Vicent and their grandma Maria.
An experience that combines the power of oral narration with the magic and poetry of theatrical and performance resources. Through our senses, we discover what Horta is, with tenderness and emotion, but above all, with humour, entertainment and education.
The countryside is part of our tradition and our future and... Who knows, the children in the audience today may become the great agronomists of the future!