Imatge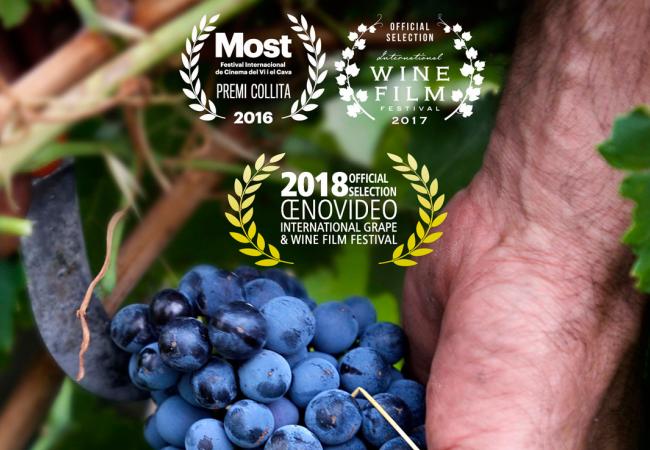 Fermentación espontánea (documentary by Clara Isamat, 2016).
October 22nd - 22.00 H (variable according to betevé programming)
Betevé broadcasting
Documentary on natural wine in Spain. A trip from the north to the south of the country, with the vineyard and wine as the background.
A reflection on natural wine from its producers and opinions from renowned sommeliers.
This activity is part of Betevé's documentary film season, including the films Fermentación espontánea, Taste the waste, Food for change and Il mare piange.
So you can combine the documentary with a wine tasting at home, we provide you with a list of wines by order (and time) of appearance.
Minute 01 – Sparkling wine from an ancestral method made in the Alt Empordà. Sparkling wine with unique fermentation.
Minute 05- Red wine from the mountains, made on the north side of the Alpujarra in Granada.
Minute 10 – Mineral and fresh wines made in the Sierra de Gredos (Avila), mainly with Garnacha, also with local white varieties such as Chelva, Albilla Real and Malvar.
Minute 13 – Red wine from the Sierra de l'Albera, in the Alt Empordà, made with Garnacha and Carignan (Lledoner and Samsó).
Minute 16 – White wine with maceration of the skins (orange wine) from Penedès made with Xarello from old vines worked within biodynamic parameters.
Minute 19 – Light red wine made with Sumoll, a native grape of the Penedès. From vineyards surrounded by forests of the Alt Penedès.
Minute 23 - Red wine from Galicia from a heroic viticulture of micro-plots in the Ribera Sacra area.
Minute 27 - White wine from the La Mancha variety and the most planted in the peninsula: Airén, in this case, comes from very old, free standing vineyards.
Minute 31 - Terra Alta red wine, inland Catalonia. From a dry and warm area, with powerful aroma and flavour.
Minute 36 - Wine with Mediterranean expression, made in clay vats in the region of Murcia, from the Tintorera Garnacha grape variety.
Minute 38 - White wine from Montepila grapes from vineyards surrounded by olive trees in Cordoba.