Imatge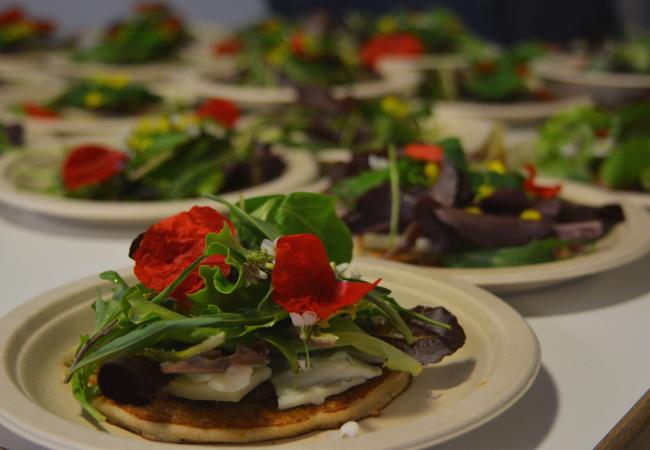 Culinary experience: wild lunch and culinary journey
October 16 at 14:30h
On-site, with prior booking.
A guided meal to discover how cooking based on local produce and edible wild plants is good, fun and also essential. We explain the story behind each of these dishes, how they were made, the characteristics of their ingredients, how the species used were traditionally employed, and their potential in the kitchen (and the countryside) today.
The wild plants are the stars of each dish. We begin by explaining the plants hidden in the wild-plant salad with pine syrup, followed by a tasting session of savoury coca cakes using vegetables of traditional agricultural varieties (pumpkins, spinach, onions, etc.), wild plants (purslane, white goosefoot, sow thistles, etc.) and locally-produced cheese. We will end with a tasting session of sweet coca cakes (carob brownie with wood calamint, almond cake with satureja and apple crumble with lemon verbena), accompanied by a home-made ratafia wine or elder and blackberry syrup for the younger participants.
The meal is suitable for vegetarians.
We hereby inform you that we cannot guarantee that the meals served during this event are free of substances that may cause some type of allergy or food intolerance.